Instagram,Twitter,Facebook,Pinterest,You Tube,Flipboard,Google+,






Click Flags to order products within these specific countries: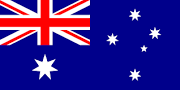 ---
Learn about SmokinLicious© and our process
For hundreds of years, smoke has been used to preserve the shelf life of many foods, particularly meat. As culinary desires and outdoor living amenities have changed, so has grilling and smoking. With the introduction of charcoal, electric, propane and gas grills, as well as the evolution of the extended kitchen into the outdoors, grilling and smoking foods with culinary wood products has become even more popular, in essence, a passion for many.
You don't have to own expensive grilling or smoking equipment to enjoy the benefits of wood-fired foods. Any conventional grilling system will allow the opportunity to infuse wood flavoring, even a cast iron pan, or your stove top with cookware! Start with our Hickory chunks!
All that is needed is a container for the smoke vapor, a source for the smoke and the food item(s) to smoke. That's it!



SmokinLicious© originated to provide you, the consumer, with the best heartwood core cooking wood products from the well known trees of Western New York and Northern Pennsylvania. We specialize in selecting only those woods that are designed for wood-fired cooking techniques. Our Wild Cherry, Sugar Maple, Red Oak, White Oak, Ash, Northern Hickory, Eastern Alder ,and Beechwood culinary woods are some of the best in the world because of the seasonal moisture changes the wood endures. The result for you - exceptional wood-fired flavors to meat, fish, poultry, vegetables, and so much more!


The heartwood core that we utilize is shown within the square on this cut piece of tree.

"Pure Flavor! No bark or other impurities!"


---
Fed Ex Ground Shipping is Included in our Prices within the Continental U.S.
We can ship anywhere in the world! Please Email Info@SmokinLicious.com directly for international pricing while we get our website updated to handle world-wide shipping.

Members of: